E o Melhor do Twitter? Edição "Palito Gina Jolie"
Assuntos quentes no twitter esta semana: Lana Del Rey com Snoop Dog?, o futebol, o Tiririca, o rabo de cavalo do Thom Yorke e a grande cobertura do Oscar pelos comentaristas do twitter, que entendem tudo de tudo.
*clique nas fotos para os devidos créditos.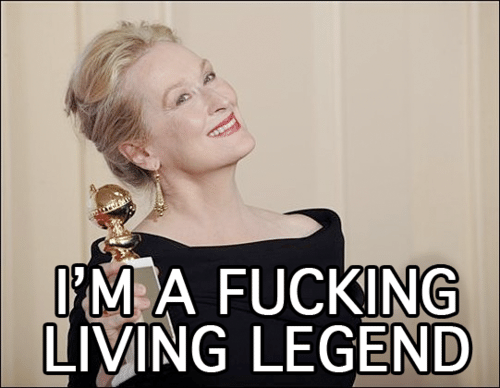 @seufelipe ''Lá vai barcos, ele é valente, ele é danadinho'' téo josé narrando o golaço do cara do palmeiras ontem
@mauriciostycer Melhor momento da transmissão de Brasil e Bósnia: Tino Marcos: "Elias vem aí." Galvão: "Fazer o quê?" http://bit.ly/xN49CY
@faabio futebol > vida RT@impedimento ''Só bate quem erra'', diz o jogador do Caxias. É O CONTRÁRIO, velho.
@marcelobechler Daqui a dois anos, vão dizer que ''só bate quem erra'' foi dito pelo Jardel em um mata-mata de Libertadores.
@neozeitgeist Isso aqui dá um anúncio de xampu Dove pra cabelos ondulados com aquelas ''mulheres reais '' http://h.imguol.com/1202/28selecao-z.jpg
@jjuvencio O maior talento do futebol brasileiro atual pinta o cabelo e faz francesinha. Francamente.
@caffarena Fiquei muito feliz em saber que vai ter show do Kurt Vile no @Cine_Joia. Finalmente, vou poder perguntar que shampoo/condicionador ele usa.
@1brunoporto ''Vazou música nova do Radiohead'' é o ''saiu a restituição do imposto de renda'' dos hipsters
@leodiaspereira Thom Yorke, o Humberto Gessinger dos indies.
@marvio Arbusto da Esperanza Spalding > Crina do Thom Yorke.
@leodiaspereira To completamente POPOTIZADO pelo rabicó dourado do Thom Yorke espanando em ''Idioteque'' – http://bit.ly/y6l46g
@marvio Thom Yorke lança penteado RODEOHEAD
@sicknsour É a u2zificação do Radiohead. Daqui a pouco ele está cantando sobre não encontrar o que está procurando.
@Sy_Strange Primeiro a @Popload virou uma coluna ego indie, agora o @screamyell ta querendo virar a Gloria Kalil indie hehehehe
@1brunoporto E o rabo de cavalo do Thom Yorke faz mais barulho que o jogo da Seleção. Faz sentido.
@atease Shit people say during a Radiohead concert: http://youtu.be/Ogc21Uz7JzI
*cobertura do Oscar:
@carolinamendes Eu acho errado o Oscar não ter penis.
@microcontoscos E esses apresentadores que usam roupa de gala pra comentar o Oscar? Alguém usa fantasia pra comentar o Carnaval?
@OGlobo_Cultura Carlinhos Brown que nem pinto no lixo no tapete vermelho do Oscar 2012 (AFP) http://twitpic.com/8p6loc
@refinery29 Anyone else notice this dude in the turban? http://lockerz.com/s/187559765
@henrique_cl José Wilker: ''É uma canção que veio pra ficar'' PRA FICAR EM SEGUNDO LUGAR NÉ
@Raquel_deAreia  #OscarDoBrown = ERROR 404 NOT FOUND
@torturra Carlinhos Brown deve estar um Caco
@aperteoalt Piadas com Carlinhos Brown e Vasco proliferando na ordem de 30 por segundo.
@faabio O mundo merece isso RT @g1  Um dia após Oscar, Brown diz que não irá desistir de segurar estatueta http://glo.bo/xGFxaB
@rslonik Pelo menos a gente tem o Oscar mais antigo do mundo: o Niemeyer.
@screamyell Niemeyer 104 x 84 Oscar #Oscars
@microcontoscos Um gago ganhou em 2011. Um ator de cinema mudo em 2012. Ricardo Macchi leva o Oscar em 2013 fácil.
@samara7days Ano que vem, o vencedor do Oscar será um filme sem imagens, com Björk gemendo um mantra em braile.
@pedrox Meryl Streep vai ser parceira de Robert Downey Jr em A Dama de Ferro 2.
@romully Meryl Streep is better than you.http://merylstreepisbetterthanyou.tumblr.com/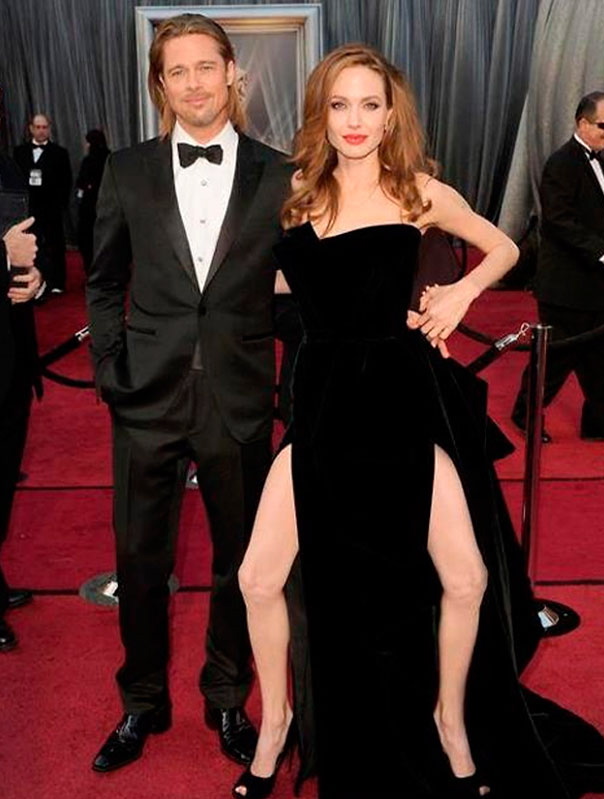 @kikabrandao Brad Pitt fez escova progressiva e tá naquela fase 3 dias sem lavar
@JenKirkman It's insensitive of Brad Pitt to have ''The Rachel'' haircut.
@hmcpedro Brad Pitt continua bonito mesmo com o cabelo da Lucimara Parisi, né? #Oscar2012
@pedrofabrini Angelina ta levando essa historia de fome da africa longe demais
@spiceee Palitos Gina Jolie
@ronniejoice Planking is so last year. It is time for Angelina Jolie'ing http://angelinajolieing.tumblr.com/
@OGlobo_Cultura A insistente perna à mostra de Angelina Jolie no Oscar já virou meme http://ow.ly/9jbqY
@biagranja HAHAHAHAHHAHAHAHAHAHAHHAA melhor foto do meme da angelina jolie EVER  http://ow.ly/9k5Jp
@schieer Nick Nolte Wins Oscar For Best Clapping http://bit.ly/yoywX3
@petiscos Sandra Bullock de vestido bonito. Mas a cara tá parecendo um pandeiro de tão esticada.
@diboua Desde que teve um avc no ônibus a Sandra dublock ta com o rosto paralisado.
@neozeitgeist ''Who are you wearing?'' é o ''dá uma sambadinha pra gente ver'' do Oscar
@PaulyPeligroso ''Hi, Melanie Griffith! Whose face are you wearing?'' #Oscars
@1brunoporto O Banderas tá pegando a Courtney Love?
@SnoopDogg @LanaDelRey Wassup lil lady. We have a record we would luv 4 u to b on! Via major lazer jah bless!!
@tjesperandio Foi só o Rubens Barrichello entrar nos TT's que minha internet já ficou lenta.
@marcelrgoto Ué, os supermercados voltaram com a sacolinha? Já salvamos o mundo? Foi bom pra você?
@dsfagundes Twitter é o lugar q vc escreve ''12 grau puta frio meu'' aí vem alguém ''vc acha isso frio? eu morava em ny já peguei -10'' legal cara, q massa
@arturdotcom ''Dizem especialistas'', o ''Segundo a bíblia'' dos ateus.
@bomdiaporque Pode reparar: todo cretino que grita ''exijo meus direitos'' não faz ideia de que direitos ele tem.
@oimperador Prova de que Batman é carioca: vai combater o crime de sunga.
@gravz QUEM NUNCA PASSOU POR ISSO: pessoa ''está digitando'' por meia hora (em qq comunicador). daí sai a msg: ''ah, sim, vdd''
@iescossia Até gosto do Beirut, mas quando vejo Twitter da banda feita por fãs do Brasil usando o termo ''beirutando'' eu tenho vontade de matar todos
@marcosrs Falsificação de documentos: você está fazendo errado –> http://bit.ly/yib3JI
@fcorazza Um segundo turno entre Tiririca e Soninha #EuAcredito
@eduardosterzi Com esses candidatos, só restar torcer por incêndio no estúdio do debate. E que a porta esteja bem acorrentada. #sp2012
@jrocc Dear Rapper, please do not ask me to say ''ho'' or make some noise more than 3 times per song. Thank you.
@arrobasarah Dinheiro não compra felicidade, mas felicidade não compra nada. Ponto para o dinheiro.
@ImNotGagarin Repararam q c/ imagens HD os fantasmas e demônios pararam de sair nas fotos e nos vídeos? Acho a definição intimidou eles
@EWDarrenFranich I didn't realize there was actually a guy named Foster in Foster the People. I think I hate them now.
filmy po angielsku dla dzieci

10/05/2013 02:25:36

Helpful info. Fortunate me I discovered your website by chance, and I'm surprised why this accident did not took place in advance! I bookmarked it.

Albert

05/05/2013 03:51:20

This is a wonderful entry, you made it enjoyable to read.

Basil Massei

02/05/2013 16:32:47

This web page is certainly as a substitute helpful considering that I'm using the second developing an online floral web page regardless of the fact that I am only commencing out for a result it is truly relatively little, nothing in any way similar to this online web page. Can web-site website link to some from the posts correct here because they are fairly. Many thanks considerably. Zoey Olsen

free playstation 3 emulator

28/04/2013 12:25:57

Hey there! Where did you get layout of your blog? It's pretty amazing ;)

cheap seo services

18/10/2012 22:16:08

CiuC1j Great, thanks for sharing this blog post. Much obliged.

reggaedate

13/10/2012 04:15:32

online dating services generally require a prospective member to provide personal information, before they can search the service provider's database for other individuals using criteria they set, such as age range, gender and location. Online dating sites use market metaphor to properly match people up.] Most sites allow members to upload photos of themselves and browse the photos of others. Sites may offer additional services, such as webcasts, online chat, telephone chat (VOIP), and message boards. Some sites provide free registration, but may offer services which require a monthly fee. Other sites depend on advertising for their revenue. And some sites such as Badoo are free and then offer additional paid services in a freemium revenue model Many sites are broad-based, with members coming from a variety of backgrounds looking for different types of relationships. Other sites are more specific, based on the type of members, interests, location, or relationship desired. Jamaica Singles & Dating Single Jamaican Women Jamaican singles Jamaican women Single Jamaican Women Single Jamaican Women Jamaica Singles & Dating

crork

20/09/2012 09:21:31

f93fiJ Enjoyed every bit of your blog post.Thanks Again.

pizza kraków

13/09/2012 15:14:07

The new Zune browser is surprisingly good, but not as good as the iPod's. It works well, but isn't as fast as Safari, and has a clunkier interface. If you occasionally plan on using the web browser that's not an issue, but if you're planning to browse the web alot from your PMP then the iPod's larger screen and better browser may be important.

Diablo 3 Blog

29/08/2012 09:24:29

Blog moved out in chrome

enrica garzilli

16/07/2012 02:23:19

Title...Hi! Just wanted to send a little note to say decent blog!...

machu picchu tours

07/07/2012 04:54:51

Title...Wow, I'm so happy that I clicked on this page, great info here! Better than http://google.com!...

machu picchu tours

07/07/2012 04:31:07

Title...Wow, I'm really delighted that I clicked on this page, good info here! Better than http://google.com!...

ayna

02/07/2012 04:18:41

i bookmarked you in my browser admin thank you a lot i will probably be trying to find your up coming posts

etlik halı yıkama

29/06/2012 18:26:48

oh my god superb post admin will verify your webpage usually

Moda

29/06/2012 01:40:33

Excellent post admin! i bookmarked your word wide web blog site. i will search ahead should you can have an e-mail checklist including.

çaycuma

28/06/2012 19:50:32

you might be truly range 1 admin your blogging is astounding i at all times verify your website i'm confident you might be the most effective

Hair transplant New York

25/06/2012 18:35:49

Do you have a spam problem on this blog; I also am a blogger, and I was wondering your situation; we have developed some nice methods and we are looking to exchange techniques with other folks, be sure to shoot me an e-mail if interested.

ppi

25/06/2012 11:32:43

It's a shame you don't have a donate button! I'd definitely donate to this fantastic blog! I guess for now i'll settle for bookmarking and adding your RSS feed to my Google account. I look forward to brand new updates and will share this site with my Facebook group. Talk soon!

ppi claims

25/06/2012 09:10:51

Howdy! Do you know if they make any plugins to protect against hackers? I'm kinda paranoid about losing everything I've worked hard on. Any suggestions?

sohbet

24/06/2012 19:58:06

I was seeking for this great sharing admin a lot thanks and also have nice blogging bye

Denver water damage repair

22/06/2012 19:45:31

Hello would you mind sharing which blog platform you're working with? I'm going to start my own blog soon but I'm having a difficult time choosing between BlogEngine/Wordpress/B2evolution and Drupal. The reason I ask is because your design seems different then most blogs and I'm looking for something completely unique. P.S Sorry for being off-topic but I had to ask!

nexon

22/06/2012 16:39:25

I used to be curious about your upcoming publish admin actually essential this website super incredible web site

izmit evden eve nakliyat

22/06/2012 11:41:37

I was looking for this excellent sharing admin very much thanks and have good blogging bye

sohbet siteleri

22/06/2012 10:42:19

I was seeking for this good sharing admin very much thanks and also have great blogging bye

chinese in borrowash

22/06/2012 09:45:07

I'm really enjoying the design and layout of your website. It's a very easy on the eyes which makes it much more enjoyable for me to come here and visit more often. Did you hire out a designer to create your theme? Superb work!

Denver mold removal

21/06/2012 22:12:47

Howdy would you mind sharing which blog platform you're working with? I'm looking to start my own blog in the near future but I'm having a tough time choosing between BlogEngine/Wordpress/B2evolution and Drupal. The reason I ask is because your design seems different then most blogs and I'm looking for something completely unique. P.S Apologies for being off-topic but I had to ask!

mold removal Boulder

21/06/2012 09:01:29

Today, I went to the beach front with my children. I found a sea shell and gave it to my 4 year old daughter and said "You can hear the ocean if you put this to your ear." She put the shell to her ear and screamed. There was a hermit crab inside and it pinched her ear. She never wants to go back! LoL I know this is totally off topic but I had to tell someone!

Seguros

13/06/2012 00:18:24

I do enjoy the way you have presented this matter plus it really does supply us a lot of fodder for thought. Nonetheless, through everything that I have seen, I only wish as the remarks stack on that folks remain on issue and not start on a tirade regarding some other news of the day. All the same, thank you for this exceptional point and whilst I do not concur with the idea in totality, I respect your standpoint.

bingo

08/06/2012 17:18:23

This design is spectacular! You obviously know how to keep a reader entertained. Between your wit and your videos, I was almost moved to start my own blog (well, almost...HaHa!) Great job. I really loved what you had to say, and more than that, how you presented it. Too cool!

Mobile Magnus

07/06/2012 15:26:07

Greetings from California! I'm bored to tears at work so I decided to check out your site on my iphone during lunch break. I love the info you present here and can't wait to take a look when I get home. I'm shocked at how quick your blog loaded on my mobile .. I'm not even using WIFI, just 3G .. Anyhow, wonderful site!

wizytowki

05/06/2012 19:23:39

Admiring the persistence you put into your site and in depth information you present. It's great to come across a blog every once in a while that isn't the same outdated rehashed material. Wonderful read! I've bookmarked your site and I'm adding your RSS feeds to my Google account.

holy cow

02/06/2012 19:58:05

Hi would you mind sharing which blog platform you're working with? I'm planning to start my own blog soon but I'm having a hard time deciding between BlogEngine/Wordpress/B2evolution and Drupal. The reason I ask is because your design seems different then most blogs and I'm looking for something completely unique. P.S Apologies for being off-topic but I had to ask!

bölüm

30/05/2012 16:19:34

you are actually number a person admin your running a blog is wonderful i at all times test your weblog i am confident you will probably be the top

Free Facebook Likes

22/05/2012 09:53:08

A big thank you for your post.Really looking forward to read more. Fantastic.

oem software

02/05/2012 03:56:08

UmHZlz Thanks for sharing, this is a fantastic blog post.Really looking forward to read more. Want more.

outdoor tiles prices

04/04/2012 08:58:07

A unique note..!!

Emery Mccartney

02/04/2012 06:37:37

People young and old please don't appreciate now this form to do with things. Prepare in regard to tasks add electronic devices.

Medica Plans

01/04/2012 10:04:41

Very informative blog post.Much thanks again. Really Cool.

home inspection training

01/04/2012 09:24:43

Sometimes I also see something like this, but earlier I didn`t pay much attention to this!....

Free URL Redirect! No Registration!

31/03/2012 15:27:22

Thank you ever so for you blog post.Really thank you! Keep writing.

merchant account

31/03/2012 13:03:20

I appreciate you sharing this blog post.Much thanks again. Really Cool.

does p90x work

31/03/2012 09:22:24

Not bad post, but a lot of extra !!....

how to save your marriage

31/03/2012 02:27:01

Hooray! the one who wrote is a cool guy..!!

games

31/03/2012 01:19:14

Thanks so much for the blog post.Thanks Again. Really Cool.

Pinot Boutique

30/03/2012 23:03:34

Good day! I do not see the conditions of using the information. May I copy the text from here on my site if you leave a link to this page?!....

Music Production Software

30/03/2012 19:33:05

I am so grateful for your post.Really looking forward to read more. Fantastic.

rv extended warranties

30/03/2012 17:21:38

Wow, great blog.Really thank you! Want more.

Confectionatly Yours

30/03/2012 16:15:01

Thanks so much for the post. Really Cool.

junk car

30/03/2012 16:14:02

The material is on the five plus. But there is a minus! My internet speed 56kb/sek. The page was loading for about 40 seconds!....

supah ninjas

30/03/2012 15:08:42

Thanks for sharing, this is a fantastic blog.Really looking forward to read more. Cool.
Os comentários não representam a opinião do portal; a responsabilidade é do autor da mensagem.
Leia os termos de uso